Saturday, November 2 was the opening day for the Glass Art Guild of Utah's Annual Glass at the Garden show and sale at Red Butte Garden in Salt Lake City. This year, 37 of the guild's artists are participating, and on opening day, there were over 1000 pieces of beautiful fused glass art!
The opening reception was lively with visitors who came to admire the glass, perhaps purchase items for themselves or for holiday gifts, and to congratulate the artists who were recognized this year for their amazing talent and creativity.
The show runs through December 17 and is open daily from 10 AM to 5 PM. Admission to the glass show is free of charge.
Below, you'll find photographs of this year's award winning art. Congratulations Artists!
Best of Show Overall Dan Cummings "Look at You, Look at Me"
Best of Show Jewelry Jodie McDougall "Cactus Necklace"
Best of Show Fused Glass (Non-Jewelry) Barbara Wesley "Aspen Spring"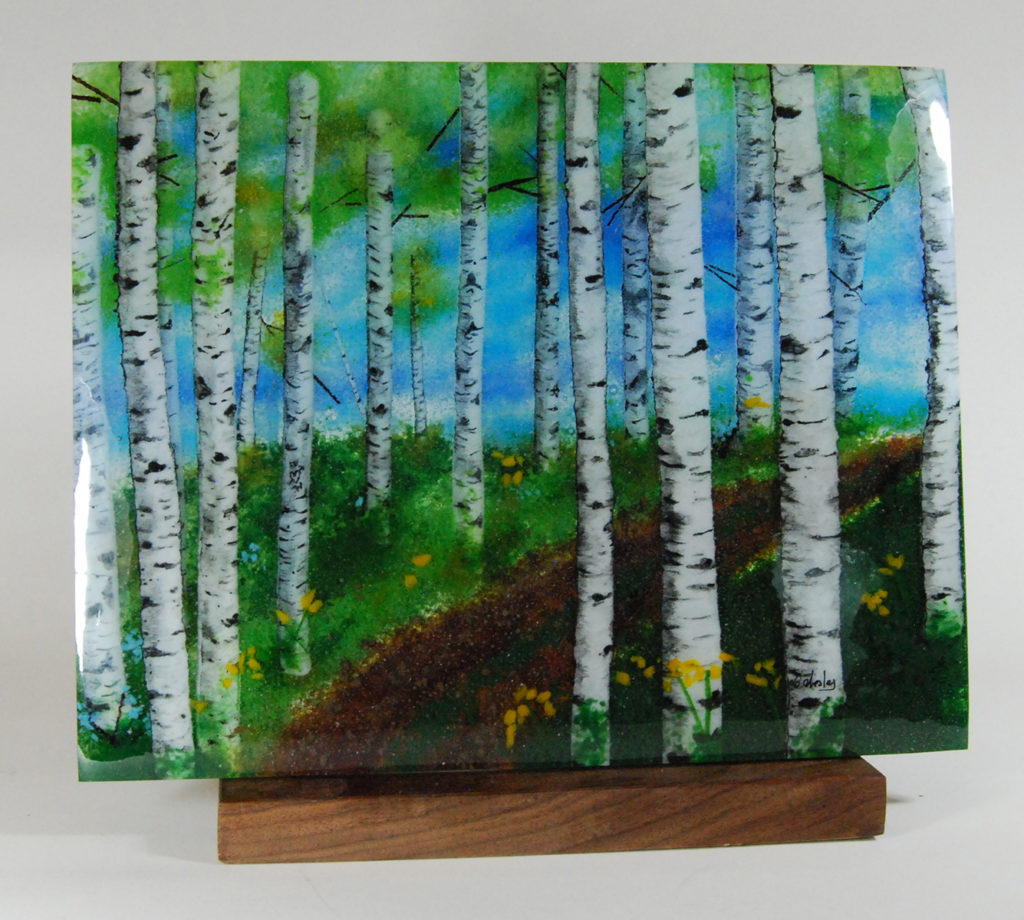 Award of Excellence Lampwork (Jewelry or non-jewelry) Jodie McDougall Beaded Necklace
Award of Excellence Fused Glass Jewelry Mary Young "Murine Set"
Non-Jewelry Awards
Award of Excellence Fused Glass Art Linda and Tom Stout "Yellow and Black Millefiori"
Award of Excellence Mixed Media Lori Scharf "Pink Iris"
Award of Excellence Mixed Media Honorable Mention Connie Lundberg Poppies (the body of work)
Award of Excellence Functional Art Ben Booth "Symbols"
Award of Excellence Functional Art Honorable Mention Dana Worley Cast Oval Boxes
Award of Excellence Wall Art Barb Busche "Distant Autumn"
Award of Excellence Wall Art Honorable Mention Diane Whittaker Tapestries pieces
Jurors' Choice Awards
Onno Mattheus "Portal"
Barb Busche "Colors of Fall"
Diane Whittaker Murine Bowl